Engera's mission began in 2005, when a group of doctors from Tuscany began providing medical assistance and training to the people of Ethiopia, a country with more than 100 million people, making it the third most populous country in Africa.
Since its founding, Engera has created a force of 450 medical volunteers who have taken in 60 missions, focused on the rural and isolated Gurage region. The organization has opened two new clinics in rural villages, and helped to staff and train five others, creating seven healthcare centers in an area of extreme poverty and very limited infrastructure.
The seven clinics deliver medical, social, and humanitarian assistance to upwards of 200,000 people with no other access to accessible healthcare – 35% of this population are children. Most families subsist on several hundred dollars per year. Engera maintains a focus on maternal-infant health to address the needs of a population largely comprised of women and children, but its work goes well beyond those areas.
Engera's work saves lives and improves community healthcare in the region served. In 2020 Engera's supported clinics visited 134,000 patients, provided preventative services to 86,000 people, delivered 1,878 babies and administered 14,000 vaccines – all on an annual budget of approximately $200,000.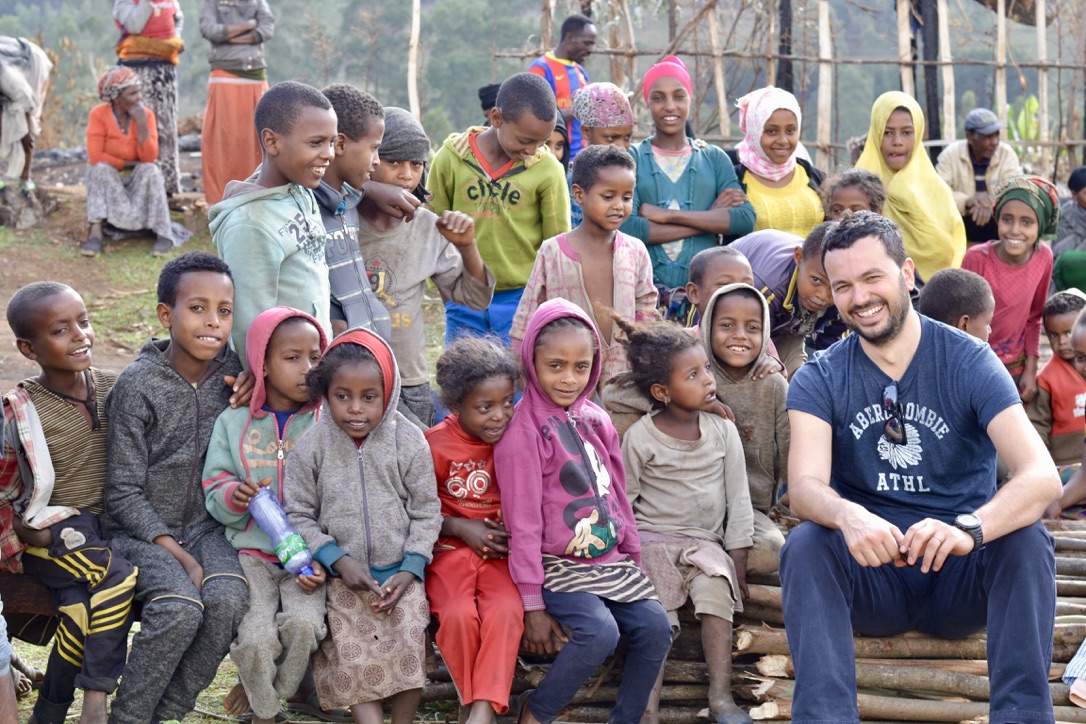 Each village they work in serves a large rural area. For example, their clinic in Zizencho, fully financed by Engera at a cost of roughly $60,000 per year, provided care to 27,000 people in 2020. This is approximately $2.20 per patient contact. Zizencho is an isolated village on the highlands. Until recently the village had no proper roads, electricity or running water. Roughly 30,000 people live in the area served by the clinic. Engera has built a pre- and post-natal ward, a tuberculosis center, and a water well.
The clinic in Shebraber was built in 2014, with the funding of the AJA Foundation. The clinic provides assistance to 25,000 people spanning several villages. In 2020, they provided 17,989 patient visits, 195 vaccinations, and delivered 235 babies. 
Engera's volunteer medical teams that operate on the ground cover their own expenses. Engera has a very lean structure that allows it to focus donations directly to the projects and enables Engera to pay for the Ethiopian based nursing and other medical staff.
Engera is integral to the communities of the Gurage region, also providing emergency support when needed, including the well in Zizencho, a new ambulance, and rebuilding several houses after a fire. The other five clinics they support are operated with regional partners. The land for each clinic is owned by the government, and they work closely with a group of Catholic sisters to help staff the clinics.
Engera has had a measurable effect on the lives of the people of the Gurage. They have brought healthcare where there was virtually none.
Through access to relatively inexpensive medications, lives have been saved,  Engera's clinics provide safe maternal care in a region that has maternal mortality at 25%.  Building on that success is crucial to saving more lives and giving families a chance at the basic health care most people in western countries take for granted. They consider it their duty to pursue a more sustainable model for the future.
 Engera is at a critical crossroads. Historically they have operated with no overhead. This is both a positive and a negative: positive because every dollar donated went to cover expenses at the clinics. However, in order to maintain what has been built and provide services to thousands of people, staff is now needed for administration of missions, sustaining strategic partnerships, and fundraising that are essential to sustain the organization.
 This month (February 2022), the AJA Foundation awarded Engera $100,000 specifically to address the capacity building needs outlined above. Complete funding history can be found here . With additional financial support Engera will:
Replicate the comprehensive services of Zizencho and Schebraber in the other   five clinics, ensuring increased staffing, prevention programs, medical supplies, and  equipment.

Strengthen its infrastructure to ensure sustainable long-term services.

Establish new clinics and serve more of the people of Gurage.
 The Engera team is always happy to answer any questions from potential funding partners and allies.
Website:     https://www.engera.org/en/
Contacts:
Francesco Silenzi – [email protected]
Filippo Bianco – [email protected]
Giuseppe Indolfi – [email protected]