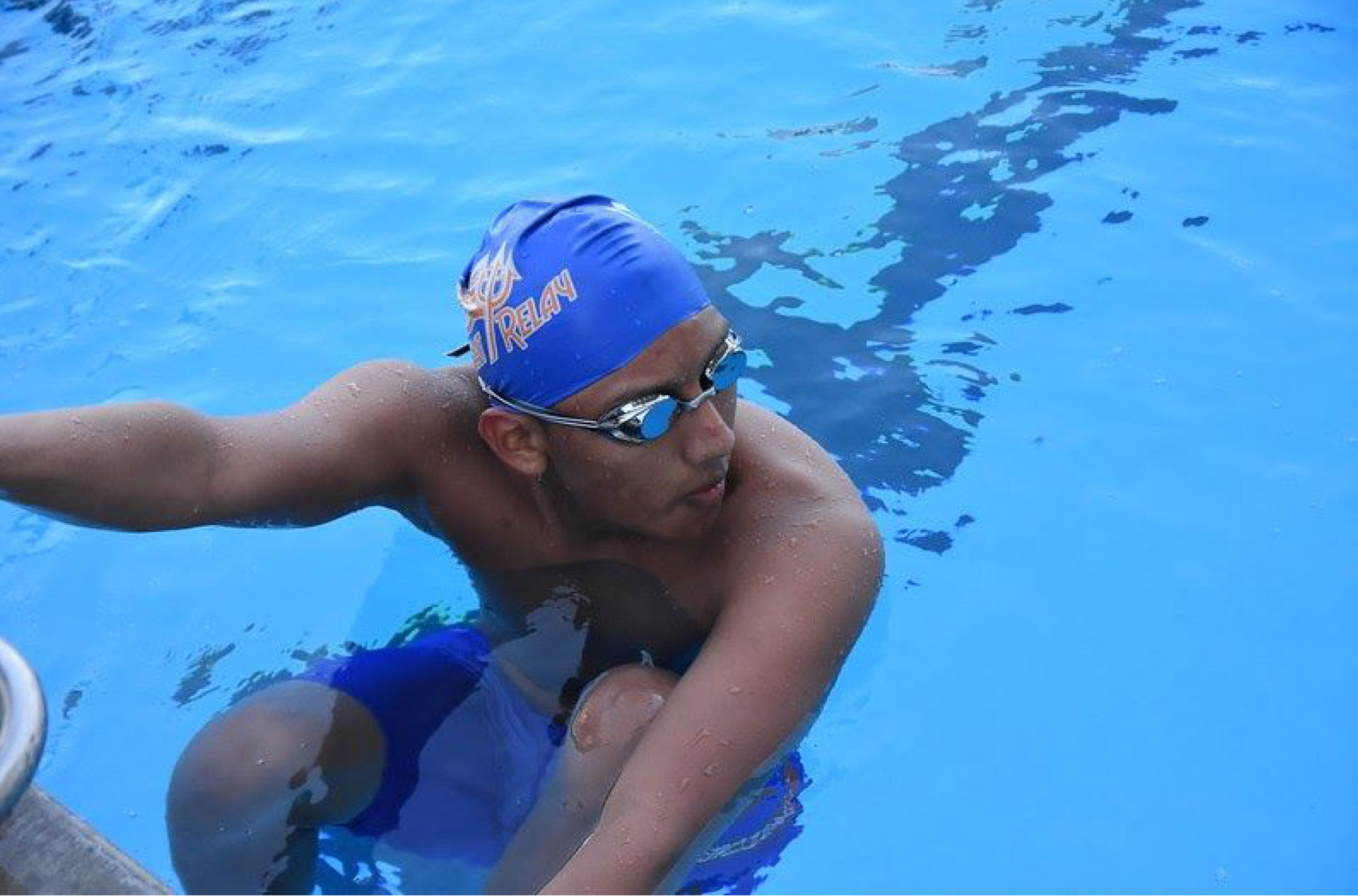 AJA Foundation has been a proud supporter of the Trident Swim Foundation since 2008. This year, Trident Swim received a $25,000 grant to expand their education and mentorship program in the Los Angeles area.
Trident Swim Foundation's Swimmer-Scholar program utilizes the sport of swimming to create a more equitable world through mentorship and investment in disadvantaged and vulnerable youth. By partnering with public schools, Trident brings quality after-school enrichment programs to underserved communities, providing the opportunity for all children to reach their potential. 
The challenges that socio-economically disadvantaged youth face during their formative years are complex, interconnected, and mutually reinforcing. Low-income and ethnic minority populations tend to be less likely to graduate high school and obtain post-secondary degrees. Schools in under-resourced communities tend to be underfunded and understaffed. The reduction and/or elimination of enrichment programs such as P.E. and sports programs combined with the rising costs of athletics and intramural programs have contributed to an ecosystem that severely disadvantages children from low-income communities. In Los Angeles Unified School District, the average core-subject class size is 37 — far higher than the national average of 26-28 — and schools often lack adequate support staff such as librarians, nurses, social workers, and counselors. This is particularly difficult for first generation immigrants and college hopefuls who are less likely to benefit from the institutionalized knowledge and support that their more affluent peers take for granted. 
Socio-economically disadvantaged and minority children are also at disproportionate risk to drown or develop preventable diseases like obesity, type-2 diabetes, heart disease, and other related conditions. According to the CDC, drowning remains one of the leading causes of death for American children and African-American and non-white children are up to three times more likely to drown compared to their white counterparts. 
Trident addresses these challenges through their Swimmer Scholar Program, an enrichment and intervention program embedded in under-resourced schools, which combines academic support with rigorous athletic training in a team-focused environment. The objectives of the program are threefold: to provide quality aquatics programming to communities that have historically lacked access; to use sport to help underserved youth develop skills and qualities that will enable them to achieve in, and beyond, high school; and to enrich the school curriculum with everyday study techniques, professional development, SAT/ACT preparation, and college admissions and financial aid counseling. 
Trident's History
Kristin Gary and Jeremy Fain founded Trident in New York City in 2007. Driven by their shared belief in the power of sports to develop universally applicable life skills and daily habits, Kristin and Jeremy launched the first Swimmer Scholar Program at George Washington Educational Campus in Washington Heights, New York City. The organization has steadily grown since, quickly establishing programs in Brooklyn and Harlem. In 2015, they expanded to Los Angeles, establishing three new Swimmer Scholar Programs. In 2019, Trident launched their first program in Louisville, in collaboration with the Muhammad Ali Center. Today, Trident serves more than 500 children and young adults annually.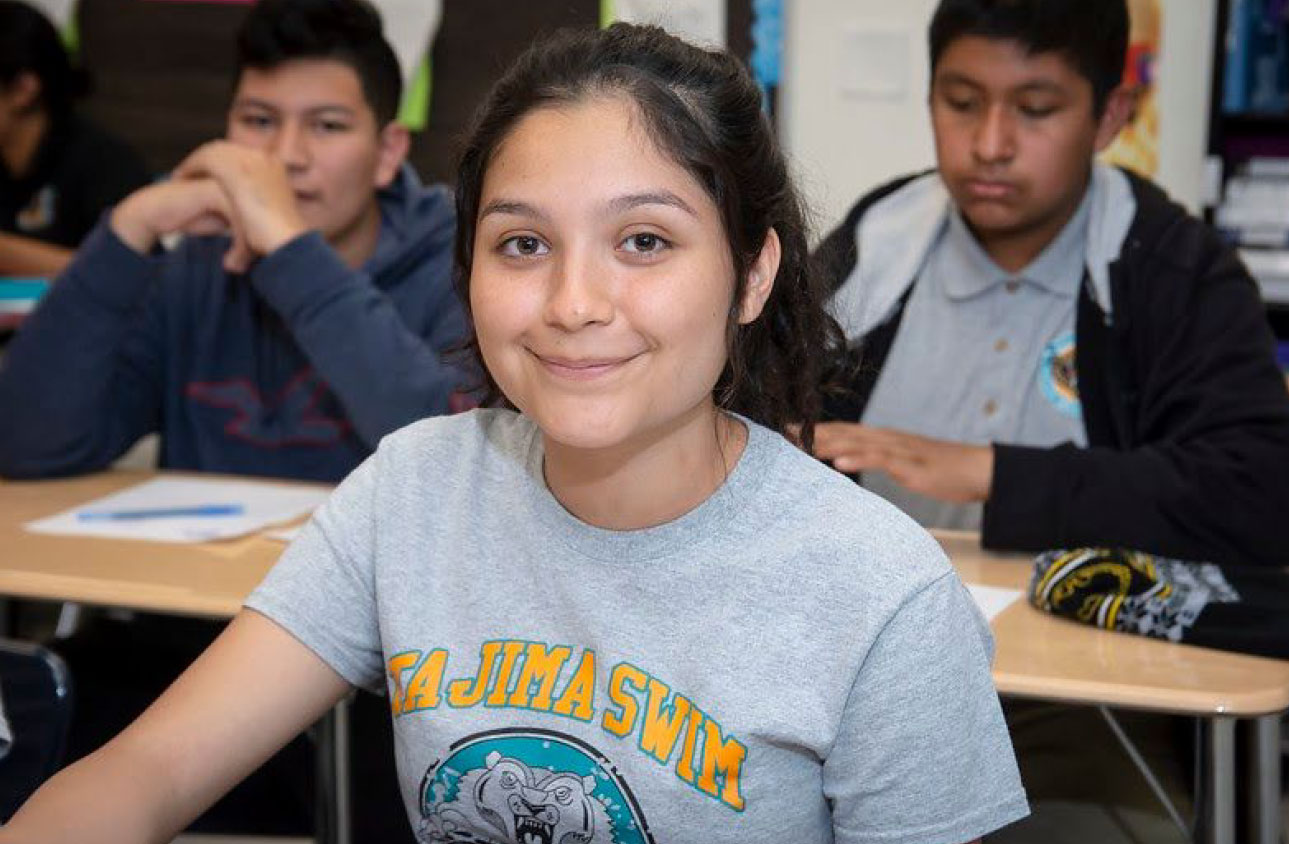 Addressing the challenges presented by COVID-19
While the emergence of the COVID-19 pandemic has been challenging for everyone, for poor minority communities and students, it has been nothing short of a crisis. Families in socio-economically disadvantaged communities often live in multi-generational homes, rely on public transportation, and work in blue collar jobs which cannot be performed remotely and lack health insurance and sick leave. These factors greatly increase the risk of transmission and probability of unfavorable health outcomes and many families have been affected. 
Research indicates that millions of students nationwide have suffered due to closures, and models anticipate the achievement gap between the wealthy and the vulnerable will "explode" as a result. 
Trident recognizes that these circumstances are unprecedented in our lifetimes but remains committed to supporting underserved youth, adapting their programs to meet the diverse and dynamic needs of their students while minimizing risk. While schools and athletic facilities are closed, Trident has continued to provide athletic instruction through distance-learning platforms. They have shifted their curriculum away from competition and self-discipline, instead emphasizing the benefits of physical activity on mental, emotional, and physical well-being–something that is desperately needed by adolescents spending 8 or more hours a day on a device. 
Covid-19 has forced Trident to think out of the box, fostering new relationships in their communities and finding new ways to provide programs while pools are closed and close contact is inadvisable. One of the most exciting opportunities to date, is Play in the Waves–an entirely new program launched in partnership with One with the Ocean. Despite living only a few miles from the beach and their proficiency in the water relative to their peers, most of Trident's Swimmer-Scholars have little to no experience in the ocean. Intergenerational fear of water and barriers to access have prevented generations of minority children from taking advantage of what lies in their backyard.
Trident aims to change that dynamic. Swimmer-scholars ages 14-18 are paired with experienced mentors –including Olympians and US national Team members–for a 4-week course where they learn about ocean conservation, how to swim in the open ocean safely and with confidence, and are introduced to the amazing sport of open water swimming. Like all of Trident's programs, all equipment and instruction is provided free of charge.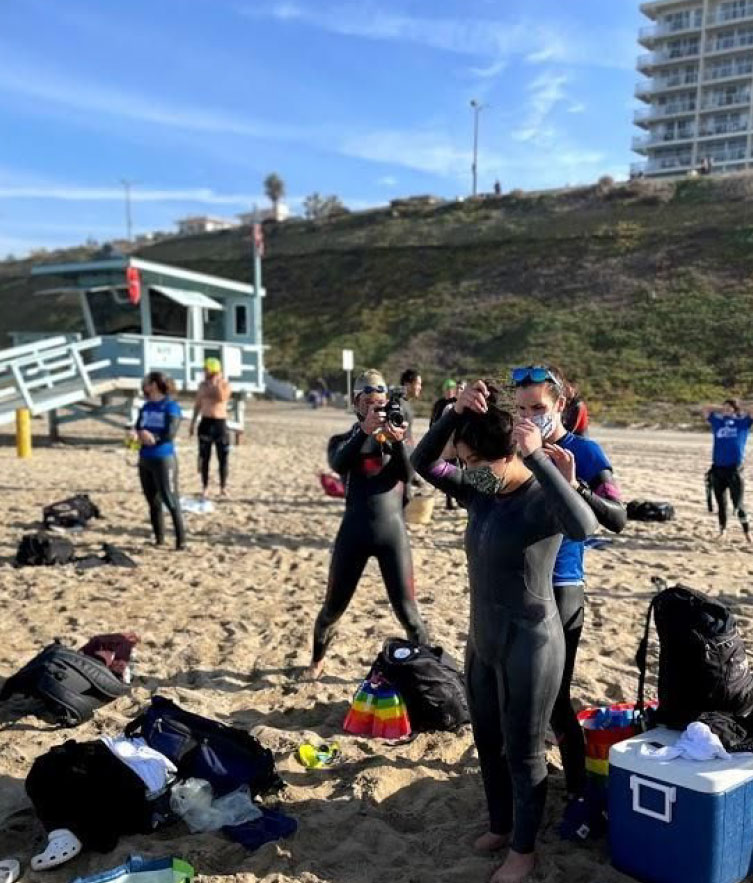 Academically, Trident continues to provide tutoring services and has expanded their test preparation, essay writing workshops, and college application and financial aid counseling services to all college-hopeful seniors at partner schools. Students are strongly encouraged to apply to both public and private universities, and Trident walks families through every step of the process, even providing additional fee waivers to qualifying students who wish to apply to a variety of schools. Seniors from the class of 2021 have just finished polishing and submitting their applications and will spend the next few months eagerly anticipating decision letters while identifying and applying for scholarships, grants, and other financial aid.
In 2021, Trident plans to launch a fourth Swimmer Scholars Program in Los Angeles County, as well as expand their summer learn-to-swim and Red Cross certification programs to Middle College High in South Los Angeles.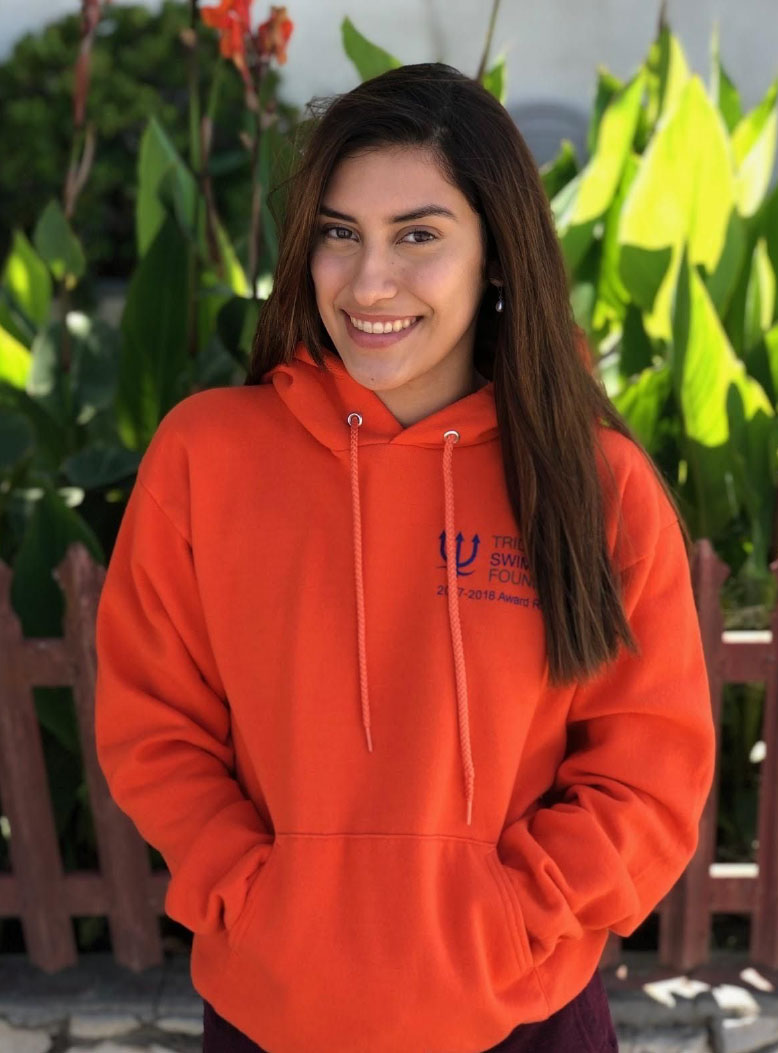 "You [Trident] are such amazing people. I definitely needed to hear this. My mom and I spoke last night and told me that if I wanted to go [to Davis], I have her support. I was so relieved honestly. This would not have been possible without you taking the time to help me. Thank you all so much!"
Success Stories
Yesenia A.*
UC Davis 
Morningside High, Class of 2018 When Yesenia started with Trident, she was deathly afraid of the water. For the first month, she refused to put her face under and it took almost 2 years for her to be ready to learn to dive. But she worked hard in the pool and in the classroom, maintained excellent grades, and by the time she graduated she was among the most accomplished swimmers on the team. Her efforts were rewarded with an acceptance letter and a generous financial aid package from UC Davis. However, Yesenia is a first generation immigrant, the youngest of three siblings, and will be the first member of her family to graduate college. Her mother was apprehensive about sending her youngest daughter 400 miles away. They lacked experience navigating the college selection process and were intimidated by the enormous cost of UC Davis, initially preferring to instead have her attend a local community college.
Yesenia's coach arranged a meeting between her, her parents, and a Trident mentor that could speak to her family's experiences and concerns. Over the course of several meetings, Trident helped them evaluate her options, explored her financial aid award letters, set up her work study program, and helped Yesenia's family build the confidence they needed to commit to Davis.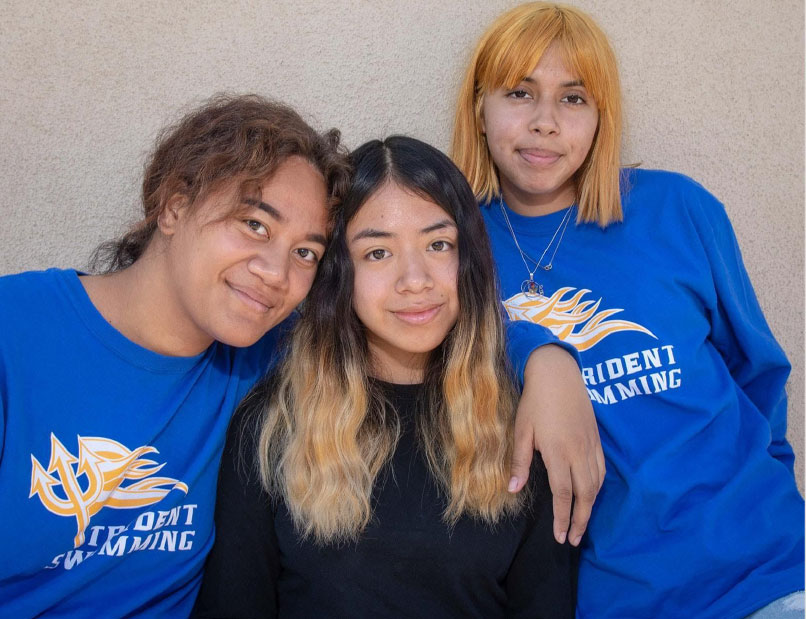 "Trident has been like a family… I am so grateful for the opportunities they have given me and, I can honestly say I would not be the person I am today without [their] support"
Paulina M. *
Mills College
Alliance Ted K. Tajima High, Class of 2019
Paulina was classified as a homeless youth from age eight until she turned 18. Although she always did well in school, she assumed she would need to work after graduating high school and that college was impossible for her. However, with encouragement from her coaches and mentor she applied for and was awarded over $55,000 in scholarships, including the prestigious Kayne Scholarship. She now attends Mills College where she studies Mathematics and Education.
Get Involved
More than half of Trident's programs are paid for through the generosity of grassroots donors
and through Trident's annual fundraising event, held in both New York and Los Angeles, The
Great Relay.
For more information, to sign up for a Great Relay event or donate:
● visit https://www.tridentswimfoundation.org/the-great-relay.html or,
● contact us at [email protected] or on social media to find out how.
Interested in volunteering?
● Contact: [email protected]