Programs that help students obtain post-secondary degrees are one focus of our Foundation. We aim to identify and support best-in-breed programs with compelling ROI creating successful pathways for low-income and first-generation youth to change the trajectories of their lives through higher education.
In 2020, we identified Dean's Future Scholars (DFS), a program with an impressive 20+ year track record  that onboards  students in 6th grade and follows them through to their post-secondary education. Under the dynamic leadership of Dr. Mariluz Garcia  DFS is run out of the College of Education and Human Development at the University of Nevada Reno. Since 2014 the DFS has averaged high school graduation rates of 96%, while their low-income counterparts in the school district have averaged a graduation rate of 71%. DFS has successfully helped a generation of underserved students in Northern Nevada realize their dreams of higher education. Since its inception in 2000, 1338 students in the Washoe County School District (WCSD) have participated in the unique DFS program model which has  dramatically increased graduation rates,  and with that creating upward social mobility, and diversification of the workforce.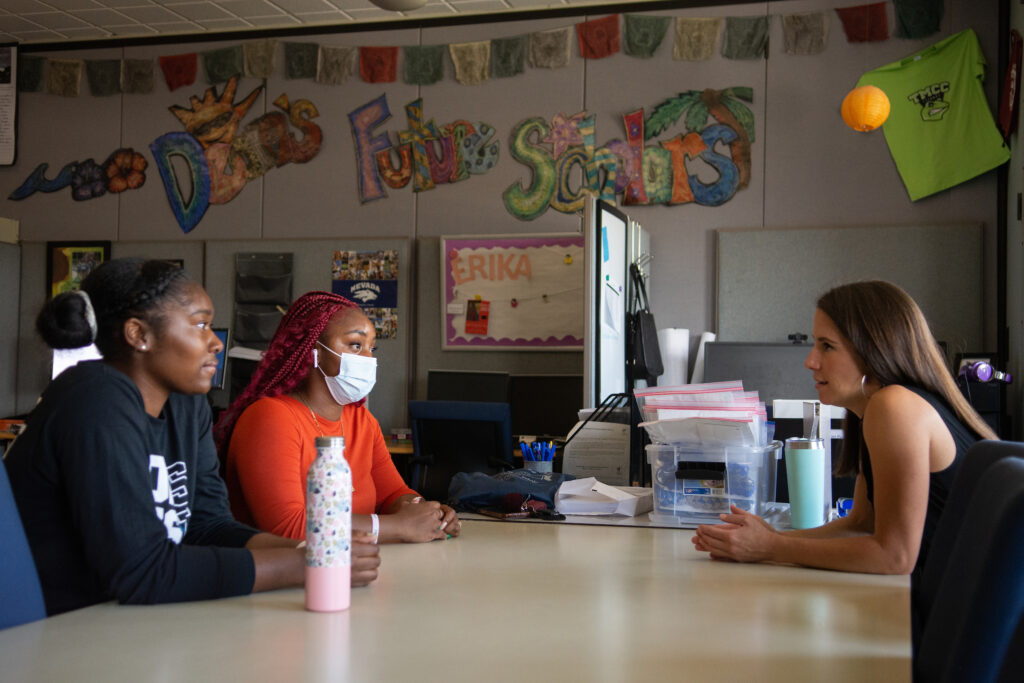 David Calvert/The Nevada Independent
Proving both the uniqueness and success of the DFS model, in July of 2021, this small program was identified as the model that will be implemented across the state of Nevada to help get students who have been impacted by the COVID-19 pandemic back on track and on their way to college. The new program, which will be led by Dr. Garcia, will receive $4 million dollars from the state to extend the DFS Program across Nevada. You can read more about the program in the article by the Nevada Independent.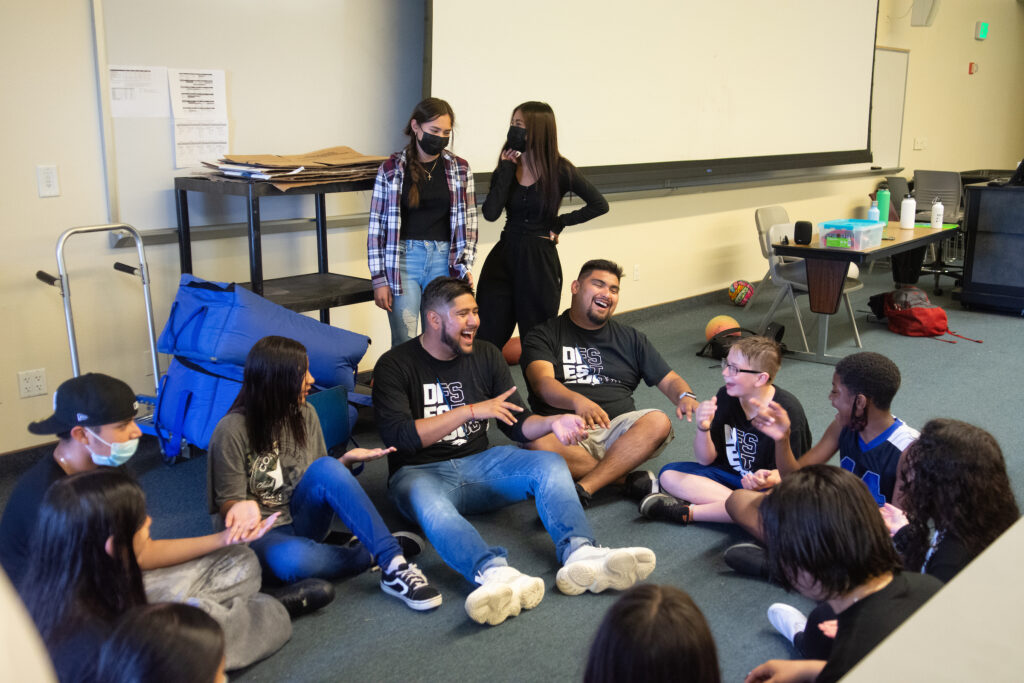 David Calvert/The Nevada Independent
Dr. Garcia and her lean, mean and mighty team are excited for the opportunity to bring their unique formula for college access success to students throughout the state of Nevada who were most impacted by the pandemic. Implementation planning is underway, and we should begin to see the program roll out soon. This new endeavor will begin with assessing the needs throughout the state by bringing together the  work of other organizations that are engaged in the important work of supporting underserved student populations. As outlined in Senate Bill 461, the disbursement of funds will be used to support services related to mentorship, tutoring and access to food, technology, and educational opportunities that were caused or exacerbated by the COVID-19 pandemic.
We are proud to support DFS and congratulate Dr. Garcia, her team and UNR's Dean Donald Easton-Brooks for their much-deserved recognition.