The AJA Foundation approved gifts for three previously funded education grantees in April 2023. Dean's Future Scholars (DFS) and the Pathfinder Program at the Hopkins School were both awarded $75,000 in unrestricted funds plus an additional $25,000 in matching grant funds and Fulfillment Fund Las Vegas (FFLV) received $50,000 unrestricted.
Each non-profit delivers programming aligned with the AJA Foundation's goal of identifying scholars who have the desire to excel in school, but lack the support, finances and curriculum to reach their full potential. Each program has strong leadership and staff who are irrationally committed to students reaching their full potential. 
The DFS program which is operated out of the University of Nevada, Reno identifies students from title one schools in the 6th grade, whom they believe have the qualities necessary to succeed in this academically rigorous program. Once a DFS scholar, students remain in the program until graduation from college. You can learn more about the program here.  
The Pathfinder program housed at the Hopkins School in New Haven, Connecticut offers academic enrichment, preparation for rigorous college preparatory high school programs, and high school options counseling for high achieving 5th – 8th grade students. You can learn more about Pathfinder here.
Fulfillment Fund Las Vegas serves 9th – 12th grade students at partner schools in the Clark County School District. The program seeks to address college access needs by providing forward-thinking, high-quality and individualized college access and success programming to low-income and first generation students.  You can learn more about Fulfillment Fund Las Vegas here.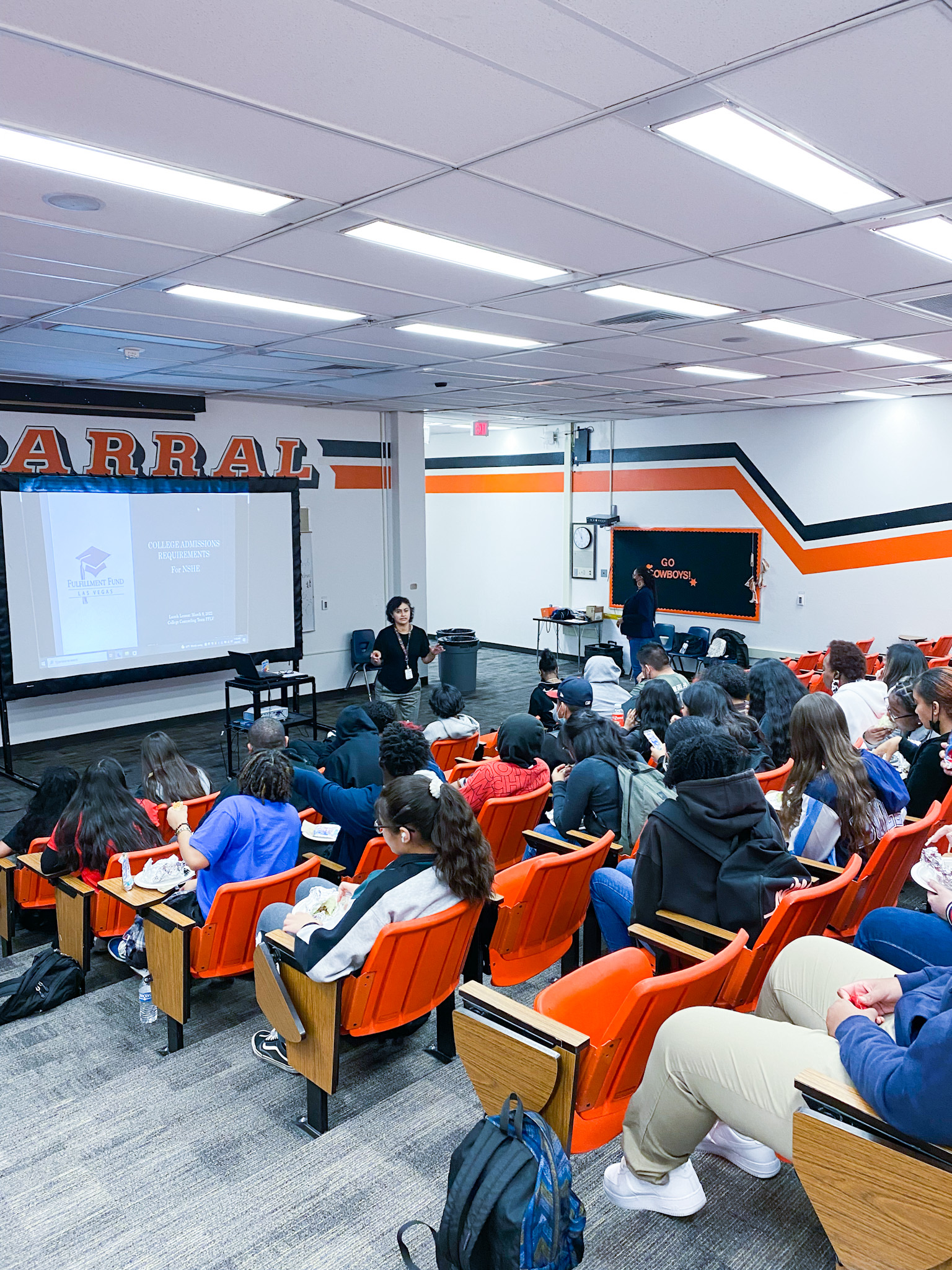 Fulfillment Fund Las Vegas on Chaparrel HS Campus